It's back! The Monthly Mystery Box is here again! You can win it. The box will be shipped right to your door. Can you imagine getting mail that's not a bill and you did not have to pay for???!!! Sounds great to us!
What's inside? It's a secret! We love a good secret! The box is full of goodies to make you smile, and it comes with a digital file that has a unit or a clip art bundle from each of us!!! The contents of the box is worth over $60 dollars ($30 in gifts and $30 in Teachers Pay Teachers goodies)
In order to win this month's box you need to live in the USA (for shipping reasons), follow all of our blogs, and leave a comment on each blog simply saying… hi, hello, hola, or whazzz up! We can't wait for you to stop by.
Last month's box was provided by Kate at Second Grade Sparkle.
She packed it full of great gifts!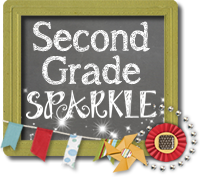 Two nail files (for those pesky broken nails we get in class!)
Magnetic note pad
Funky Fun pen
Two stamps
Luscious Trader Joes Hand Lotion-(It gives you "to die for" soft hands)
Two yummy Trader Joes chocolate bards (We all need chocolate)
Floral sticky notes (because yellow sticky note are so "last year")
Painted clothespins
Designer cupcake cups and matching flower toothpicks (adorbs)
Scrapbook scissors
Candle ( A little romance, maybe?)
Scotch Pop-Up Tape Dispenser (A must have! You have never tried one?!? Oh you must! They are wonderful!!!! I have 3 in my classroom and one for wrapping gifts at home.)
Plus the winner got.... a file from each of us!!!!
Teacher to the Core -Imagine That
Fluttering Through First- Spring Centers
Growing Firsties- Common Core Crunch May
Second Grade Sparkle- Winner's Choice
Second Grade Math Maniac- Winner's Choice
May's Mystery Box box has….
Woe....a
lmost spilled the beans!
But we will tell you where we have been shopping....
and …….
a few more super secret and fun stores.
We have to keep a few secrets you know!
Look at Victoria!
We all love her secrets!
Oh yes, sweet people get excited! Get very excited! This is going to be a box you WILL want!!!!