11 Piper's Piping! It's music to my ears. You know what that means? Tomorrow will be the last day of the BIG Giveaway! Entries will be taken until 11:59pm on December 19th!
Today is wrapping day in my house! I am sending my hubby out with his list to buy, and I am going to wrap and listen to Christmas music on full blast.
Our Kinder-Bear is still in school. So we are going to be "Baby-free" today!!! Wooo-hoooo!
Today, aside from wrapping and napping the Day 11 giveaway is "Mamma Solano's Pizza Pack!" Click the pic to head over to her blog and see her darling kinder-kids in action!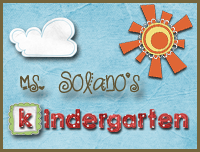 To win Mrs. Solano's Pizza pack
the name you follow under
your email so I can contact you
You favorite Pizza topping