It's the 12th day of Christmas!
Most of us are planning our last few days
and prepping for Christmas.
It's a busy time of year.
I want to encourage you to take a few minutes and set yourself up for
a Happy New Year returning to work. Before locking my door, for the
furlough week I am having right now, I took 30 minutes and ran all my
copies, lesson planned, set up my desk, and wiped off surfaces with
Clorox Wipes. I also de"Christmas-a-fied" my bulletin boards.
My mind has wandered back to work a few times over this week, and
the image that comes to my mind is a room that is clean and
prepared. I feel relax and invigorated knowing I am ready to go for
2013. I can settle into the Christmas joy, knowing I am well
prepared! So that is my encouragement to you. Don't slight yourself
by rushing to get out the door. Set yourself up for success in 2013!
I have some wonderful giveaways for you today. I have a soft spot for
Michelle because she has helped me and so many other teachers.
She is our go-to techie and the most amazing artist. I really do love
ya, Michelle! You have a gift and you are a gift!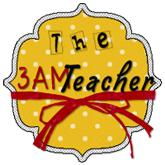 She did my hubby's blog
, and created this amazing clip art package.
You could win this clip art pack and Stephanie's Poe"tree" in today's
12th Day of Christmas Giveaway!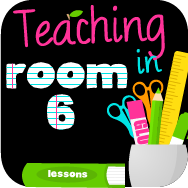 with the name you follow under and your email
so I can contact you when you win. Good luck and be sure to enter
the big giveaway by clicking the picture below.
Good Luck and Merry Christmas!
Winners will be announced
tomorrow December 20th!
(click the picture to go the big giveaway)